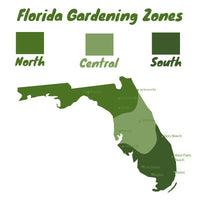 What To Plant In September
North:  Arugula, Beans, Beets, Broccoli, Brussels Sprouts, Cabbage, Carrots, Cauliflower, Celery, Collards, Kale, Kale, Kohlrabi, Lettuce, Mustard, Onions, Radish, Spinach, Swiss Chard, Squash, Turnips
Central: Arugula, Beans, Beets, Broccoli, Brussels Sprouts, Cabbage, Carrots, Cauliflower, Celery, Collards, Cucumbers, Eggplant, Kale , Lettuce, Mustard, Peppers, Swiss Chard, Tomato, Spinach, Radish, Onion, Turnip
South: Beans, Cabbage, Carrots, Caulilflower, Collards, Cucumbers, Eggplant, Kale, Lettuce, Mustard, Okra, Onions, Peas, Pepper, Sweet Potato, Swiss Chard, Squash, Tomato, Turnips
Florida Vegetable Garden Seed Packs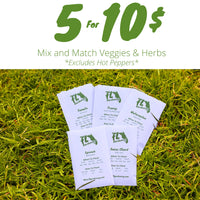 5 Packets For 10 Dollars
Pick your own personal garden. Choose plants that you will eat the most!
5 packets = $10 
Mix and match vegetables and herbs to build a personalized garden. 
 Excludes Hot Peppers (Habanero, Ancho, Cayenne, Jalapeno)
Shop Seed Packets
Vegetable Seeds For Florida
Get You Garden Planner & Personalized Planting Reminders For Your Florida Garden
Sign up and receive a free Vegetable garden planner, designed specifically for Florida gardeners.
Not only do you get a garden planner but when you sign up you will also receive a planting reminder once a month that will help you prepare your best garden yet.
Sign Up Here